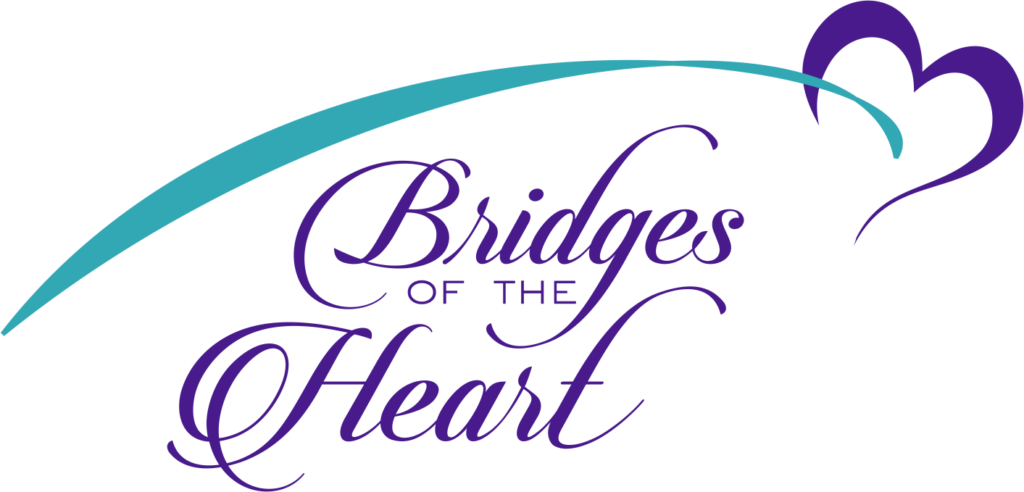 Testimonials
What Others Are Saying About Bridges of the Heart
I love receiving feedback and testimonials from those I've worked with.
Read below to find out what others are saying about Bridges of the Heart.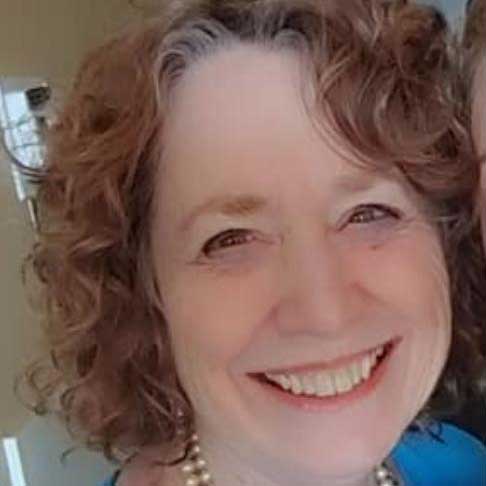 Rev. Jane Hiatt
"Anita Stewart is a powerful portal of the highest healing light. She channels profound wisdom that emerges in the presence of her clients and she amplifies the verbal messages with energy work. I have had amazing results since working with her. She helps me to connect more deeply with my highest self and with the unseen tribe that is present and working with me. She has helped me find relief from physical ailments and greater peace even in the midst of challenges. I feel so grateful to have her loving assistance."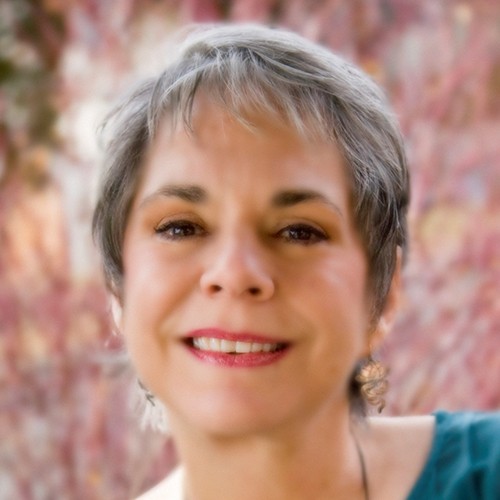 Susan Nobles
"I have enjoyed energy healing for years, with excellent personal results. I am also a Levels 1, 2 and 3 Reconnection Healer and a Reiki practitioner, that's how much I enjoy this healing mode. Recently, I decided to have Anita Stewart work her magic on me. Magic is the key word, Anita is an amazing conduit and I loved how I felt during the session and even more so, afterwards. I came away with a much different, lighter emotional sense of wellness, confidence and even more understanding of others. I recommend Anita to my friends and family because I love them as she is so remarkable."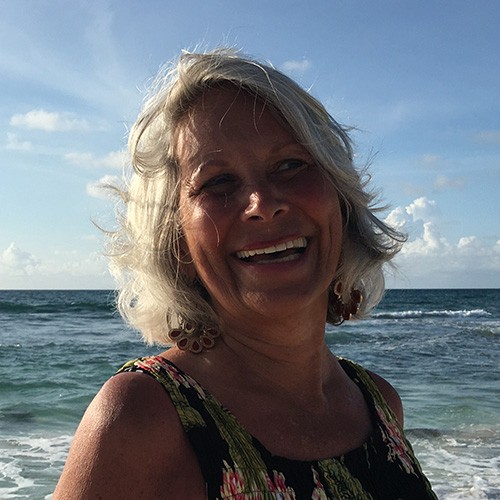 Lo Labrie
"I am semi-new to Oregon – into my fourth year – originally a California girl. I moved here and found serenity, nature and a wonderful life. I went to see Anita as I was searching! Searching for something to make me feel better. The typical 70s woman, I have tried every mode of spirituality, all types of alternative medicine and teachings. I believe in them but always walked away with that "more of same" attitude. Discovering Anita's work was an absolute God send for me. Her intuition and ability to actually see your soul, helps you to rapidly clear pathways for your journey to move forward. Her method of counseling, speaking, asking and seeking with you at the beginning of each session, and then actually helping you release bad energy and thought patterns is a gift she graciously shares. I have felt "cleansed", "refreshed" and "new" after seeing her. My body and spirit seem to function with a cleanliness I never felt before. I have much less resentment and need to control any outcome. I truly believe all is well and am forever grateful.
No one should be without treating themselves to her miraculous mind, hands and spirit."
Dawn Garcia, RN, BSN

"I was experiencing left shoulder pain while at work on the Medical floor at St. Charles. As the day progressed, the pain increased to the point where I needed to go to the pharmacy and purchase Ibuprofen, then took 3. After some time, the Ibuprofen was not having any effect, the pain remained and started spreading to my neck. I asked Anita Stewart if she had the time to do some energy work on my shoulder and she did. Within 5 minutes the pain was gone completely and never came back. Anita saved me from having to take more medication, see my doctor, or go home sick from work or working while suffering. It was amazing!
Thank you Anita."
Michael Jones, MD

"I have known Ms. Stewart for almost three years, and have worked with her in two very different ways. One, in the Emergency Department at West Hills Hospital in West Hills, California, where she has worked as an RN and I work as a full time emergency physician; and two, she has done energy work with me.
Her integrity and her dedication to doing her best are exemplary in both settings. However, her passion is with her energy work. She was of a great help to me when I saw her privately; she helped me to open up to a new realm of possibilities for my spiritual growth and self-healing.
When someone feels passionate about something, this helps to elevate that person to levels that would otherwise be difficult to attain. Anita has that passion."
Devora Porter

"There are times in our lives when we meet individuals and quickly discern that this is a divine appointment. Such was the case when I met Anita Stewart. My husband and I have been pastors in the traditional Christian faith for the past 25 years. During that time, in fact for the better part of my life, I have struggled with anxiety and panic attacks which I now realize were manifestations of undealt with childhood trauma, a lifetime of incorrect thinking and just a lot of other mumbo jumbo.
I would have never sought out someone like Anita and energy medicine. It was just too "new age" for this church girl! But after I was introduced to Anita I felt a strange calling in my Spirit to contact her. Well, let me tell you that was one of the best decisions of my life! Anita is filled with more light and love than almost anyone I have ever met. She is kind, patient, and has an incredible intuitive Spirit. From my very first session I knew my life would never be the same. She has helped me work through some very difficult issues in my life and I have never felt better. Truly what the Spirit sets free is free indeed!!
I cannot express my gratitude enough for Spirit bringing Anita Stewart into my life. If you come from the same background as me, please do not let vain superstitions keep you from seeking treatment. There is nothing hocus pocus about Anita and you will be blessed beyond measure. My life is no longer controlled by fear, anxiety and panic attacks, but instead is full of joy, hope and a vision towards a bright future."
Danita in Bend, OR

"I found out about Anita Stewart from a dear friend in Sept 2016 and something about intuitive counselor just rang a bell for me. I have never visited this type of counselor before. I have however been focused on my spiritual journey and personal development. So this sounded to me like the next step. It gives me great pleasure to say that it has been nothing less than perfect for me. I was ready to receive what her intuition had to offer me. It is now November 21st and I have had 6 visits since Oct.1st. I am so much happier now than I was just 2 months ago. I have been released from childhood "issues" that were for so long holding me back in ways that I was not even aware of. Thanks to Anita's ability to see beyond the surface I am moving forward in a much happier place! Words just can't possibly speak to the deep appreciation I have for these skills she is using to assist people in actually moving forward to free themselves from these "hang-ups" we seem to carry around with us! I am living proof that it is totally possible to know who you really are and live happy and free. When you are ready to move on from whatever it may be I invite you to give Anita an opportunity to assist you. It may be the next move for you too! One day she asked me "how valuable is this to you?" I blinked loudly and said "it's priceless"."
Darlene Gertsch

"I feel honored to share my impressions of Anita Stewart, a truly gifted and sensitive intuitive. As an energy worker, she has blessed my life; as a fellow light-worker, she honors and loves us all.
During an energy clearing, Anita guided me to a deep spiritual connection with a Master Teacher; with great joy and awe, I can say that this has made all the difference. Since that day, there has been a shift into a greater presence than I have ever known. I was ready, open, and deeply desirous of such a shift, and Anita was my expert guide.
I highly recommend Anita to everybody who feels stuck, ill, and out of sync with their highest good. She is there for us to shine the light on our journey and help us find our way home."
Sonja Runar, AFSI. RM. CCS

"I have been seeking outside help for my sometimes frustrated, confused & down right scared emotions for many years. I've gone to see Gurus, joined groups, been through tons of therapy, attended workshops and had personal readings with intuitive healers and angel channelers for close to 30 years. I met Anita Stewart several months ago, and from the first session with her my unsteady emotions started to level off.
Her hands on healing relieved pain in my big toe, ankle, knee and shoulder. The weird pain in my shoulder has been there for many years and I don't even know the source or reason. Plus, there's been some profound spiritual happenings that really confirm non physical help, entities are in the works… can't thank you enough Anita!"
Aowyn Jones

"Anita guides her healing journeys with groundedness and clarity. She flows beautifully through the session, allowing the ones who speak through her to lead, but also sharing her friendly personality. I trust Anita, which allows me to really show up as a receiver when I'm with her. There's no reason to hide, no reason to defend, no reason to hold back what's true in my experience… which really is the ground on which healing can happen. She/They gently, lovingly persisted in facilitating my realization, clearing blockages throughout the session, in a way I was able to actually feel. I walked out noticeably different – my mindfulness, choicefulness, vision, communication and actions were all brought to a higher level, immediately and lastingly."
Cathleen Hylton

"Anita offers a unique and very specialized service She was able to tune into some areas where I was ready to release some pain. She guided me through that while and giving me very profound spiritual counseling, She then did a wonderful healing session. I felt very well taken care of and so healed after the session. I've been able to approach my life with a very renewed attitude. I recommend her work to anyone as I know she will do a wonderful job and help any client that is lucky enough to work with her."